Alocasia "Pixie's Teardrops", Page 2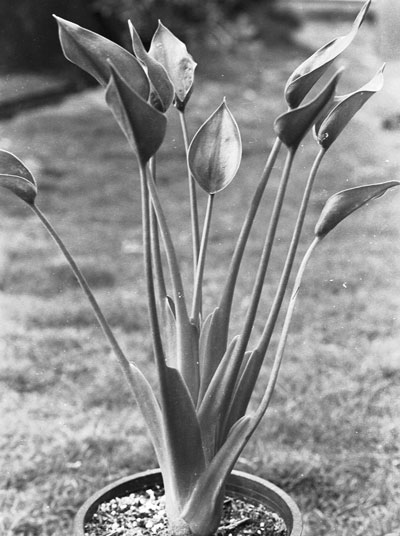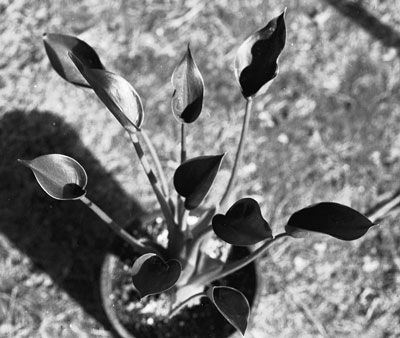 A review of these pictures, along with the previous two, demonstrate conclusively that these are all unique plants, similar in a few respects but different in others.
We speculate that the resemblance to A. cucullata suggests that the A. cucullata may be a selection of either a natural hybridization, or a deliberate cross done many years ago. Such a hybrid may very well have been a cross between a variety of A. odora and A. gageana. We go even further in speculating that the A. gageana may, itself, be a sport of the A. odora. Confirmation will have to await more rigorous study, such as palynology, flower structure, and chromosome analysis of these plants.
While none of these originals survived hurricane Andrew, we will replicate the cross to see if we can develop more like these with different A. odora types. Results will be announced (and pictured) here as soon as they are produced.
Click here for the previous pictures of the Pixie's Teardrops and our Alocasia Tiny Dancers