Alocasia "Regal Shields"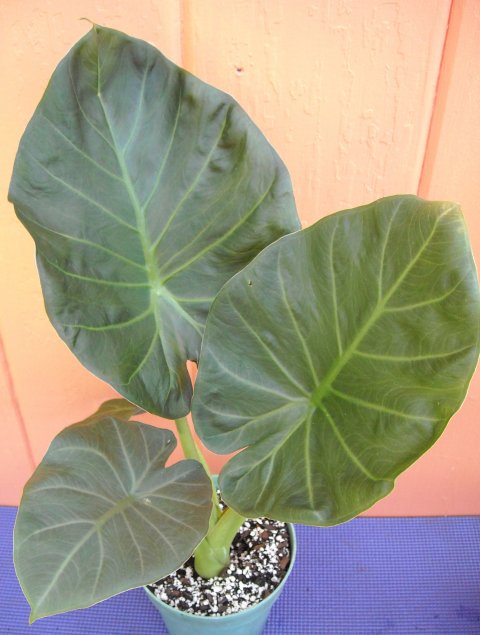 Alocasia "Regal Shields" is my selection from the seedlings that resulted from crossing A. odora with A. reginula "Black Velvet". The leaves come out with a satiny sheen and the undersides are brownish red with light green main veins. Regal Shields is now in tissue culture production, patent pending and available from retail sellers.
Alocasia "Tiny Dancers"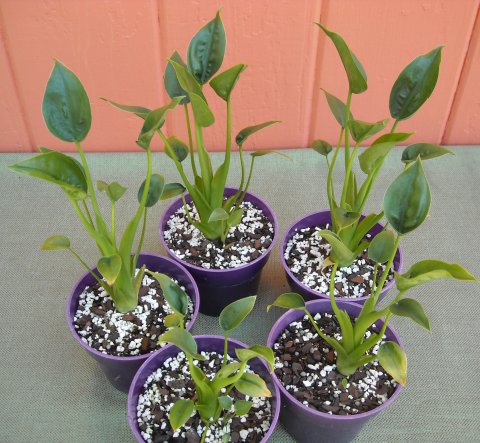 This plant is the one that won the award for "Most Unusual Aroid" at the 2009 International Aroid Society Show and Sale. These are in tissue culture production and a plant patent has been issued for this plant. Tiny Dancers stay small and are ideal for keeping in an attractive container on your porch or patio. They can also be used as indoor plants in a brightly lit office.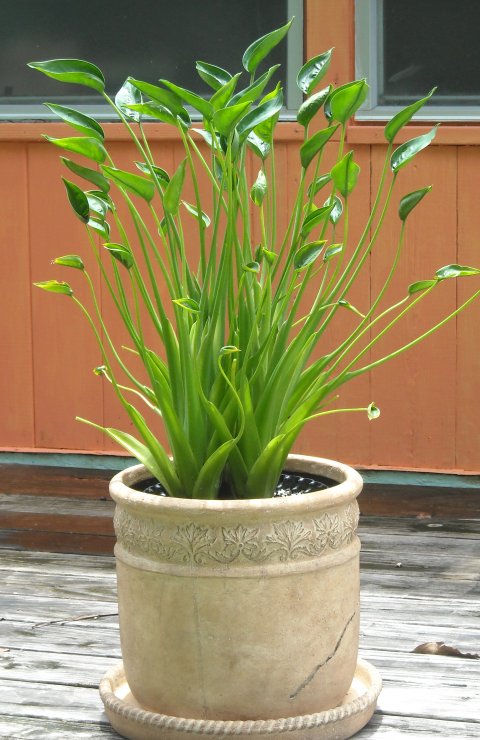 Above is an example of how this plant looks when mature and in a decorative pot. Imagine one of these on your patio or in your sunroom! To see a few more pictures of Tiny Dancers in decorative pots, click Decorative Tiny Dancers.
These two plants are now in full release to the mass market.