Purchasing Plants from Aroidia Research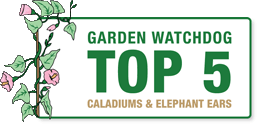 In the course of our work, we germinate a lot of seeds and grow quantities of seedlings, not all of which are hybrids. Thus, we do have surplus plants resulting from our work, and we make these available for retail purchase via mail order, or visits by appointment only. Because our availability is almost constantly changing, you should email us to find out the current availability.
We may announce releases of one or more of our hybrid plants here from time to time, and when we do, the sales will be made by mail order directly to retail customers rather than to distributors or wholesalers.
Anyone wishing to purchase such hybrid plant material must first request and complete our Non-Distribution Agreement (NDA) prior to ordering. We can only sell our hybrids to those who have a completed NDA on file with us. You may obtain an NDA Document specific to the Aroidia hybrid(s) you wish to purchase by emailing me and requesting one for those plants..
New Releases From Aroidia - June, 2011
We're pleased to announce the limited release of two of our newest hybrid plants; Alocasia "Robudora SuperMax" and Philodendron "Maharlika II". Click New Releases to go directly to the New Releases page, complete with pictures, descriptions and access to the Non-Distribution Agreement applicable to these new plants.
Additionally, we are considering selling our "legacy" hybrids (Alocasia x calidora and Alocasia x portora) directly via internet and mail order sales; as soon as we begin to do this, we will announce it here.
Vendors of 'Calidora' and 'Portora'
At this time, the only businesses that we list below as sellers of Alocasia x calidora and Alocasia x portora are those acknowledging the correct names and origin in their marketing.
Please note that we do not have any relationship with any of the vendors below, nor do we receive any remuneration of any kind for including them in the list below. We cannot vouch for anything about these firms except that they list the two hybrids and provide proper credit to Aroidia Research regarding their origin. Please use due diligence when considering a purchase from these vendors or any other online vendor.
Our reason for pointing this out is that the only return we are getting for these two plants at this time is the acknowledgment that we are the ones who developed the plants.
If you are a vendor of these two plants, have the correct naming and origin information on your website and/or sales material, and do not see your firm listed here, please email us and we will consider you for inclusion on this list.
Vendor List