Alocasia "Robudora SuperMax"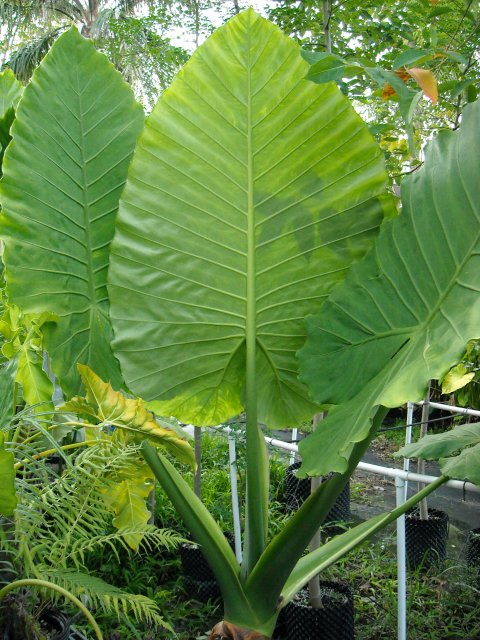 The above plant is my selection from the seedlings that resulted from crossing A. odora with A. robusta. This one is called "Robudora SuperMax" because it has produced the largest leaves of all the seedlings I have grown out from the cross. Having gotten this plant into tissue culture production successfully, I am now releasing it to the gardening public. The plants being offered are vigorous young specimens in 4 inch pots.
Philodendron "Maharlika II"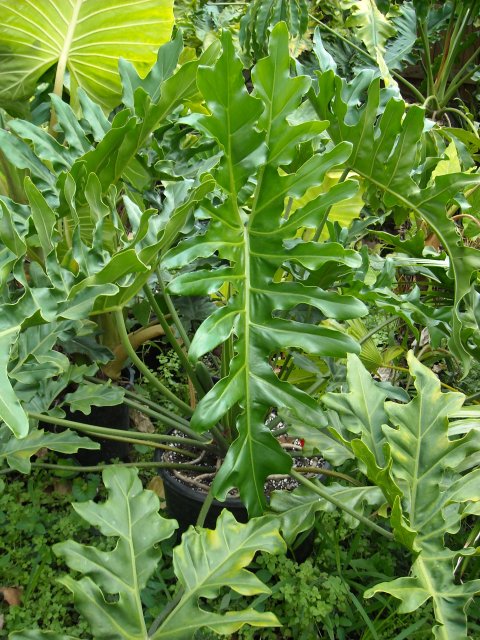 If you've been following the news on the Aroidia website, you know that my plant, Philodendron "Maharlika" took top honors at the 2009 IAS Show and Sale. This plant is from the same F2 cross but the leaves have deeper lobes than those on the original "Maharlika" leaves. I have this one in tissue culture also and young plants coming on for sale to the gardening public. The plants are at least 8 inches tall from cell trays, healthy and ready to grow on.
This is a limited release and so these are sure to become instant collector's items. In order to purchase one or both of these plants, you do need to obtain, complete and return an Aroidia Non-Distribution Agreement (NDA).
Please email me to obtain a PDF copy of this NDA for your use.
Click Here for email to receive a quote on your order for Aroidia new releases!
If, for some reason, the email link above does not work for you, email your shipping address information and order desired to AROIDIAN (at) att.net (no spaces). Thanks!