Alocasia "Tiny Dancers" in decorative pots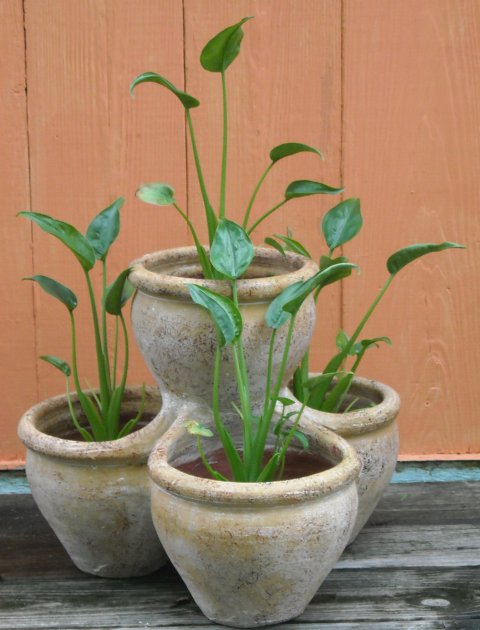 Above are Tiny Dancers in a multiple decorative pot. They are not yet mature but you can see they will make a very nice display once they have grown larger.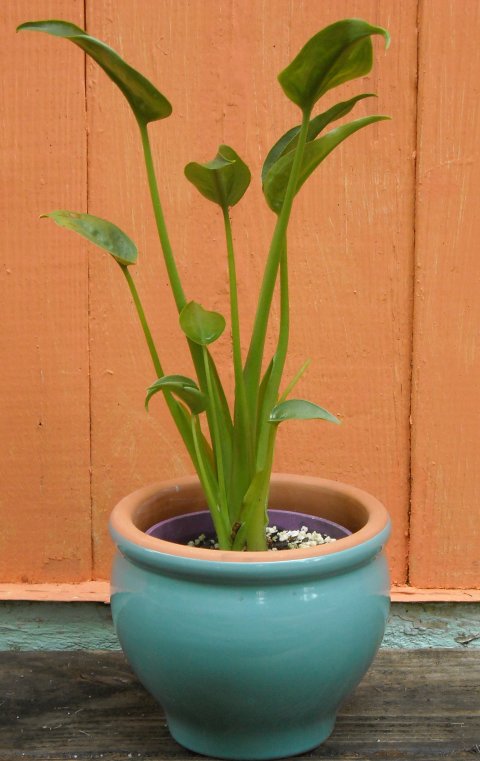 This picture shows one of the Tiny Dancers in a nice small decorative pot. If you use a pot like this, I recommend that you keep your Tiny Dancers in a regular pot and just set in into this pot because if you need to repot, it would be quite difficult to get it out of a pot of this shape, especially once it has a mature root system.
Tiny Dancers are on limited early release before they enter the mass market. In order to purchase one of these plants, you do need to obtain, complete and return an Aroidia Non-Distribution Agreement (NDA).
Click Here for email to receive a quote on your order for Aroidia new releases!
If, for some reason, the email link above does not work for you, email your shipping address information and order desired to AROIDIAN (at) att.net (no spaces). Thanks!