Alocasia x sanderidora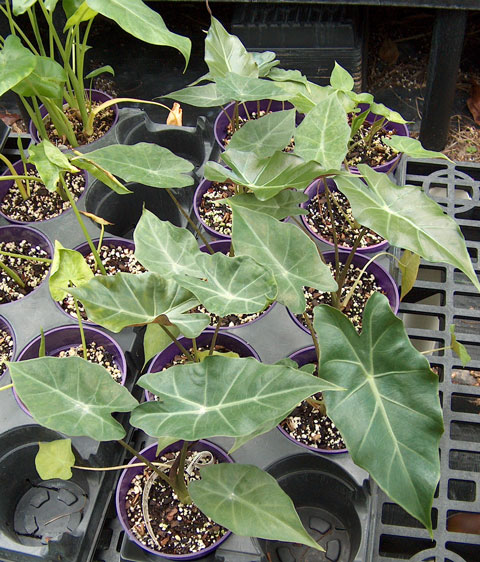 These plants are the result of crossing the Alocasia sanderiana 'Nobilis' (pollen) with the Alocasia odora (ovules). Although none of the Alocasia x sanderidora have reached anything like full maturity, I am posting these pictures to show how they look even when small. Each one of the seedlings is showing slight to obvious variations in vein coloration, petiole mottling, leaf shape and leaf reverse coloration.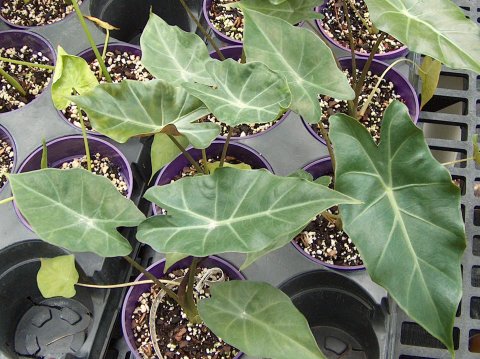 Hopefully, the mature plants will show the same, or better, coloration as these seedlings do.