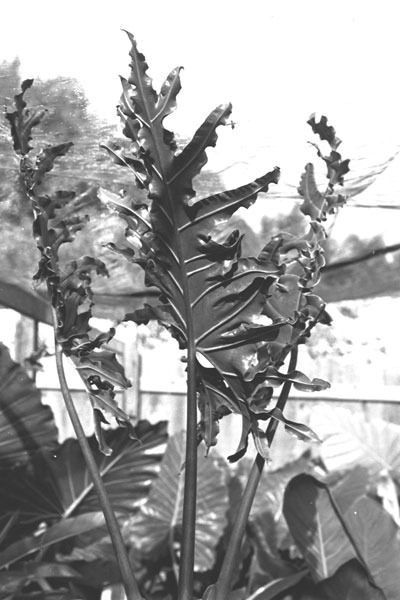 Alocasia portei
Illustrated here in black and white is the actual pollen parent we used to produce the hybrid Alocasia x portora. The female parent was, of course, Alocasia odora.
We have noted that several varieties of A. portei are available or known in collections and in the wild state. One variety we obtained for use in our work has very deeply cut leaves, much more so than in the picture here. We have seen one with very frilly or undulated leaf margins; unfortunately, we do not yet have a specimen of that one! Other varieties available show much less strict pinnatiform divisions in the leaves. Additionally, the petiole coloration and the leaf coloration vary to a significant degree when varieties are compared.
Alocasia portei did not set seed as a female parent; all seed set was with A. odora as the female parent.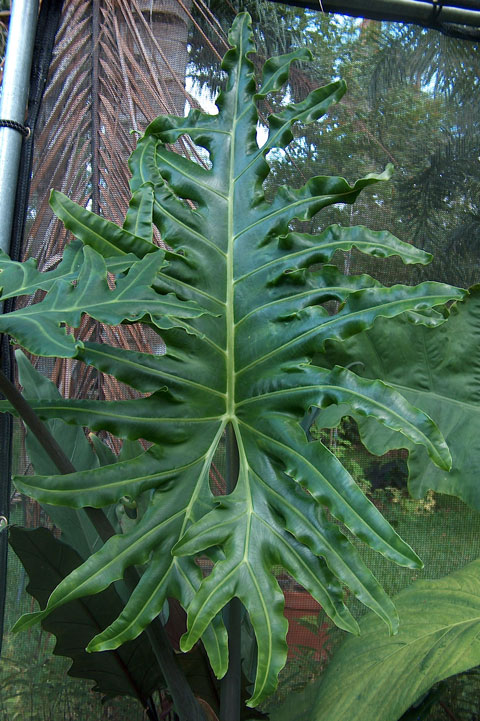 Above is a June 2007 leaf shot of the A. portei variety most like the original pictured in the black and white photo.