Philodendron gloriosum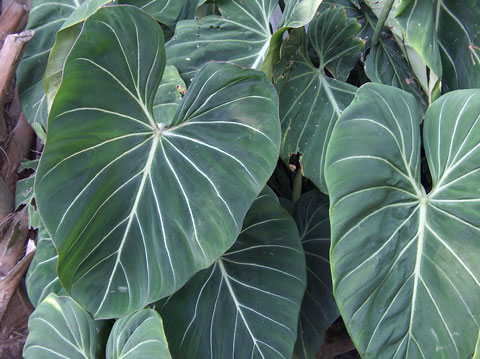 This Philodendron is of a type that I refer to as the "creepers" because they are not upright, self-heading, or vining. Their habit is for their stems to "creep" along the ground. The internodes are not as long or narrow as those on the vining types.
Our work with P. gloriosum is new in 2006, and our successful crosses are in the seedling stage at this time. This plant had plenty of inflorescences, but only one yielded berries with seeds even though all were pollinated. This is an example of how a cross can be performed as many as 10 times and only one of the attempts will yield seed.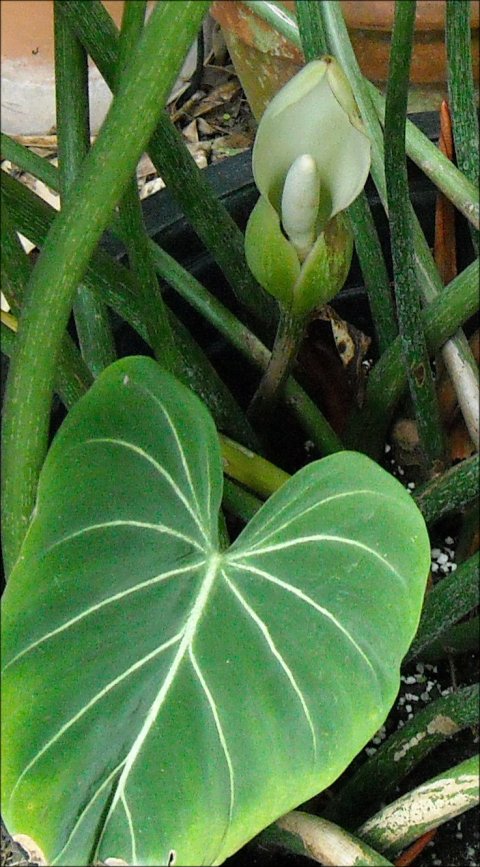 Above you can see clearly an inflorescence as produced by Philodendron gloriosum.