Philodendron adamantinum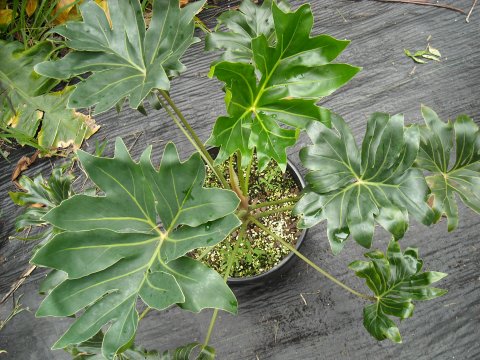 This Philodendron is one of the rarer plants in the meconostigma group of Philodendron plants. It grows much smaller than most meconostigmas and is also much more difficult to grow successfully.
This specimen grew very well for some time and I had hopes that I could grow it to blooming size and hybridize with it. Alas, some kind of fungal rot took hold and ended up killing the plant in spite of my best efforts to stop it. This experience is a reason why I seek to hybridize these rare plants to preserve their genomes in much hardier progeny.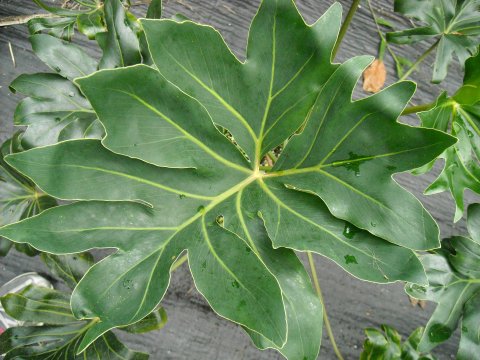 Above you can see a close-up view of one leaf on Philodendron adamantinum and below see detail of the stem.