Alocasia macrorrhizos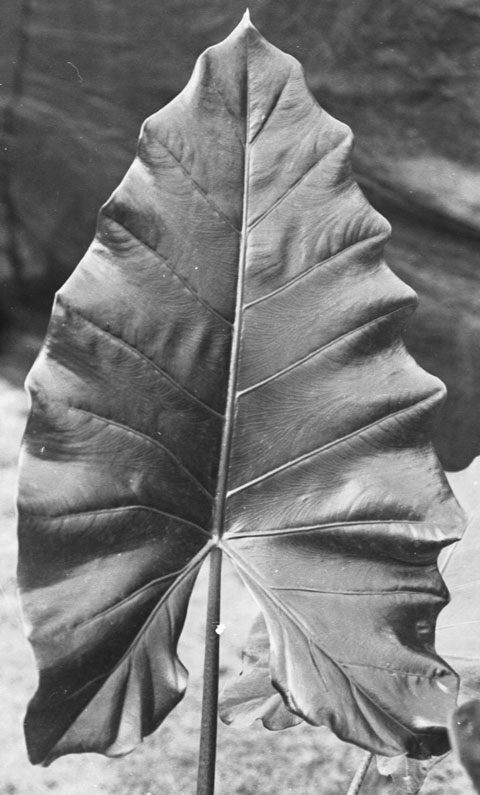 This older picture is one of the very few we have of the pollen parent of the Alocasia x novodora. Unfortunately, we never took pictures of the plant when it was in full bloom, although the inflorescences looked quite similar to those of the Alocasia portei.
Alocasia macrorrhizos comes in quite a number of varieties, but until recent years this is the only variant that we have had the opportunity to observe in bloom and hybridize with.
Below is a picture showing a close view of the petioles of this plant. There is an all-green common variety of A. macrorrhizos that, in white variegated form, is well-known in the trade. The all-green form is very weedy, producing voluminous amounts of offsets or corms, and I have never seen it in bloom in south Florida.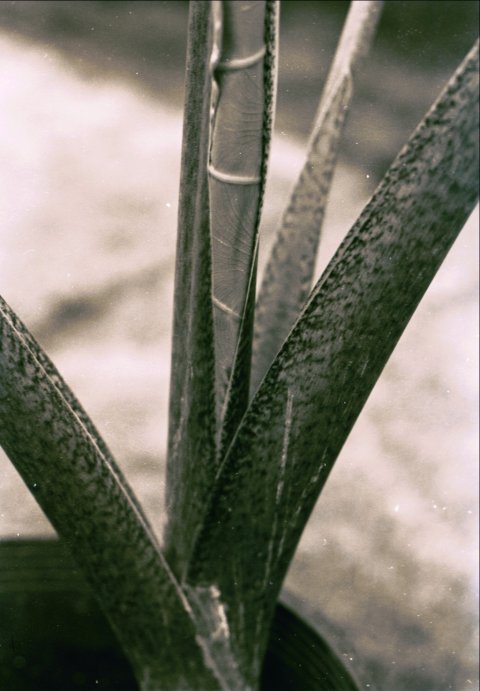 We have seen a similar plant growing at Fairchild Tropical Garden.