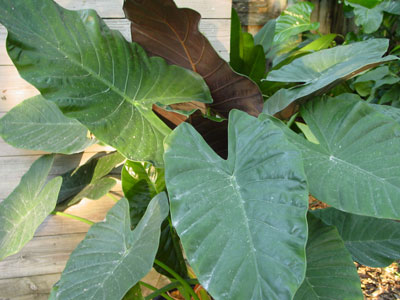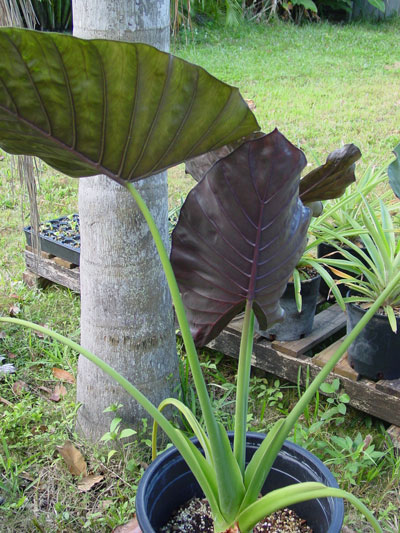 Alocasia "Maroon Shield"
The two plants depicted here are seedling variants of a hybrid between Alocasia odora (ovule parent) and Alocasia cuprea (pollen parent). The cross was performed in the early 1980s. This cross only took in the one direction, and all progeny appear to be sterile, although quite vigorous under the proper growing conditions.
While we accomplished the objective of producing a hardier, more colorful plant similar to A. odora, at this point we are not able to do further work with it until we attempt chromosome doubling in order to obtain viable pollen.
Update!
On February 20, 2005, we obtained some pollen from the plant depicted in the top illustration; we have already used this pollen in hybridization with the "Blue Odora", the "Borneo Giant" and A. alba (crassifolia), but none of these attempts have yielded any fruit. This work will continue, however, and any success will be reported here.