Alocasia tigrina superba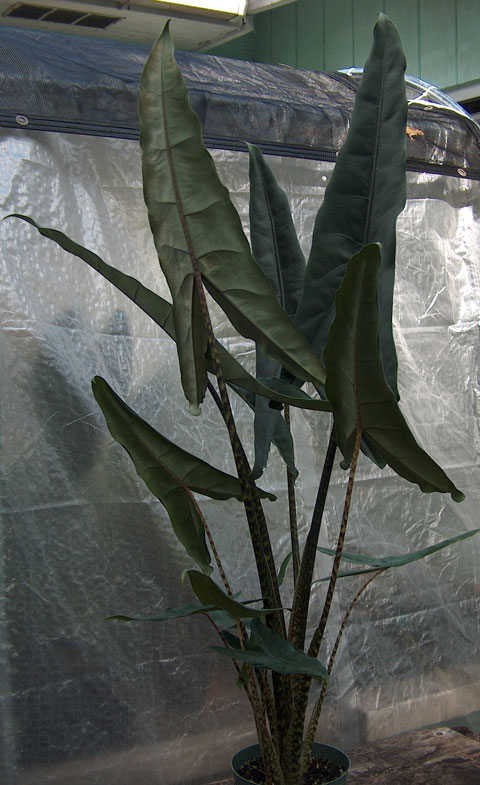 While not a small grower, this plant is finicky enough to be considered a jewel, albeit a rather large one at maturity. The striking coloration on the petioles and very elongated upright leaf blades make this plant very desirable for aroid fanciers. Success with this plant requires underpotting and keeping the soil on the dry side, while keeping a close eye out for mite infestations. Mature blooming examples of this species are not easy to come by, so our work with this plant has been limited to a single successful cross with A. brisbanensis.
The inflorescences share similarities with those of A. reticulata and A. zebrina.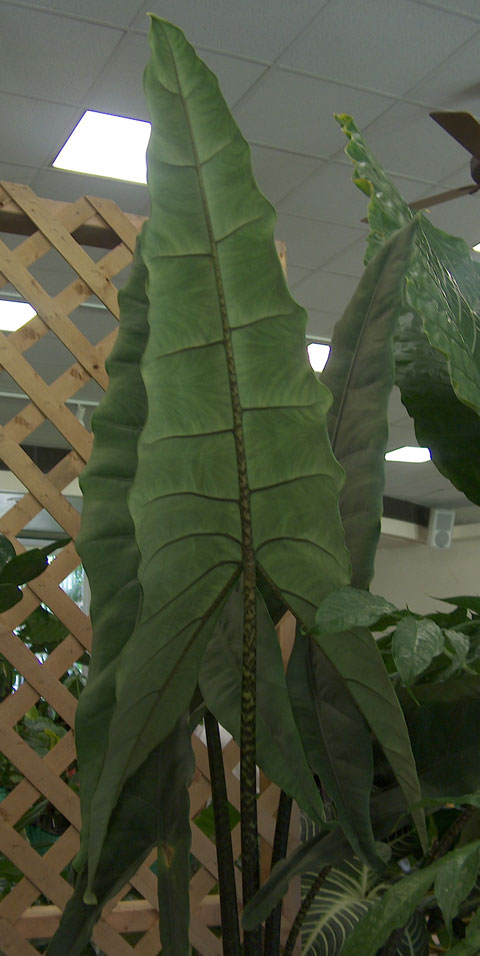 Above is a close-up shot of a more mature leaf on A. tigrina superba.