Alocasia sanderiana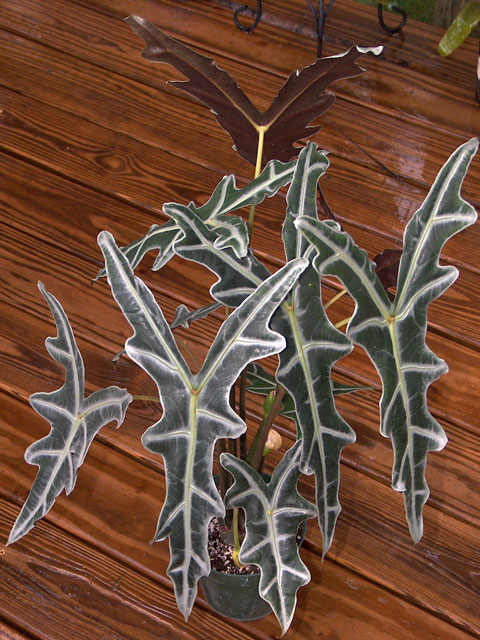 One of the most exquisitely beautiful of the Alocasias, this plant also is in the group we refer to as "jewels". This particular cultivar is known as 'Nobilis'. Alocasia sanderiana is one of the parents of the well-known hybrid, Alocasia x amazonica. This is the exact plant used as the pollen parent in our cross with A. odora, which we call A. x sanderidora.
In appearance, habit, and size, this species looks more like an extremely exotic Caladium rather than like the larger terrestrial Alocasia species.
Alocasia sanderiana is one of a number of Alocasia species that are characterized by shiny leaves and silvery-white veins.