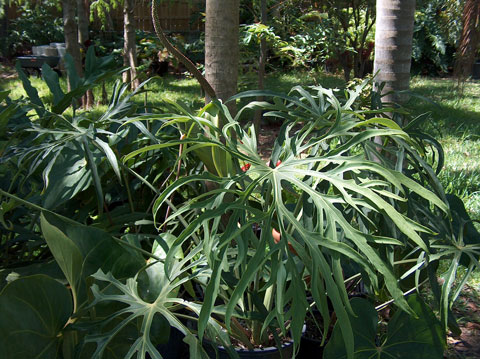 Anthurium podophyllum
Surely an Anthurium with one of the most interesting, if not THE most interesting, leaves in the whole genus, Anthurium podophyllum is a must for any well-rounded Anthurium collection. The unique leaf morphology also makes this plant a must for any serious Anthurium breeding program, so we have already completed some hybridizations using this plant.
One result of a cross between this species and Anthurium fausto-mirandae produces leaves that look similar to the leaves on Anthurium pedato-radiatum, but much thicker, and reddish when first emerging.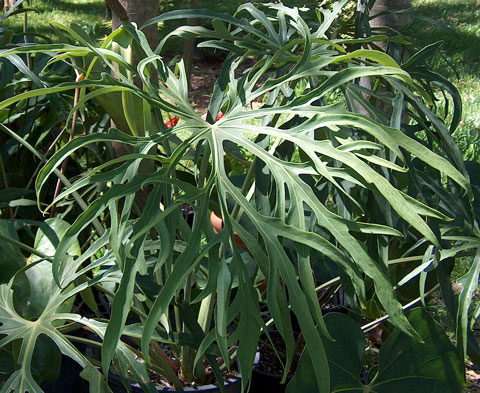 Above is a closer view of the lacy leaf.