Alocasia macrorrhizos "lutea"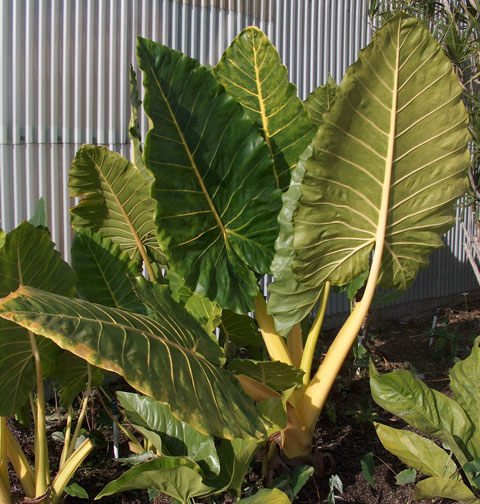 Near the start of summer 2007, we encountered a large specimen of this plant and discovered that it was entering a blooming cycle. Therefore, the opportunity to hybridize with it has arrived and so we are including it on our list. See the inflorescence picture below.
This plant has a history of sorts with us, as we first saw it nearly 20 years ago when Roland Wagner, a late friend of ours, brought a large stem piece back from Papua New Guinea with him on his lap in the airplane! He also showed us pictures of the mature specimens and they were quite stunning, having both yellow petioles, veins, and variegation on the leaf blades as well. I suspect that this plant was placed into tissue culture after he passed away, but cannot confirm this. In any event, it is possible that the presence of this plant in the United States is due in part to my late friend's efforts.
Should we succeed in hybridizing the A. macrorrhizos "lutea" with A. macrorrhizos 'Borneo Giant', I intend to name the best selection after Roland in his honor.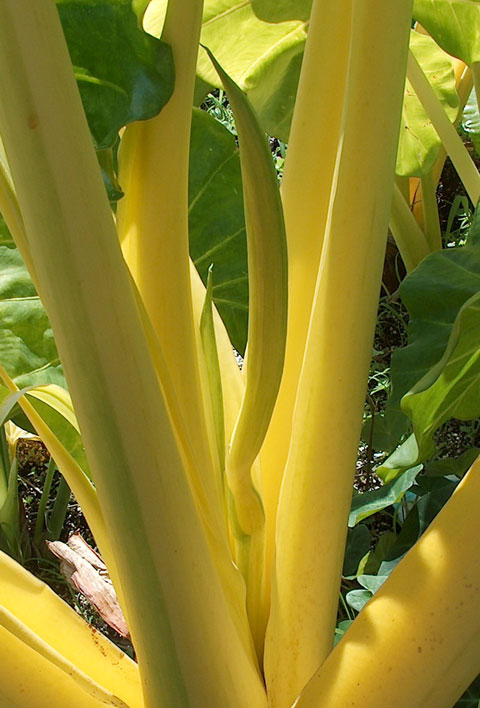 Above you can see the inflorescence of A. macrorrhizos "lutea" emerging.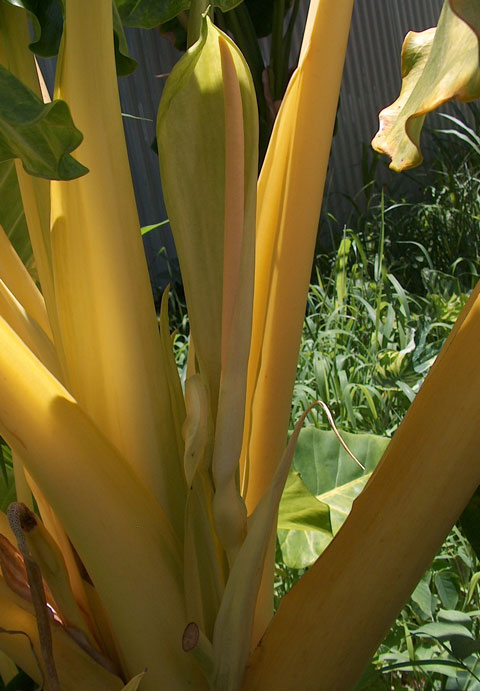 The inflorescence is fully opened, but yielded no pollen for our work. This observation indicates that this plant is sterile.