Alocasia cucullata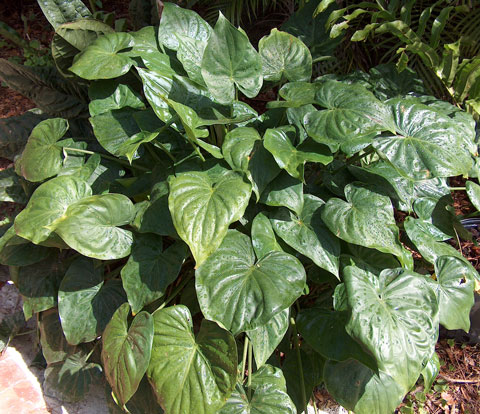 This plant is one of the smaller growing types that we consider to be in the same group as Alocasia odora, based on inflorescence morphology and overall growth habit. We have crossed this plant with A. odora and A. gageana and the progeny are typical for crosses within this group. A. cucullata is known for throwing pseudoblooms, but it does produce regular inflorescences as well. It is also one of the few Alocasias that branches naturally, usually after a blooming cycle.
Compare the leaves on this plant with the A. odora "Indian" and you will see why I refer to the Indian Odora as a "giant cucullata".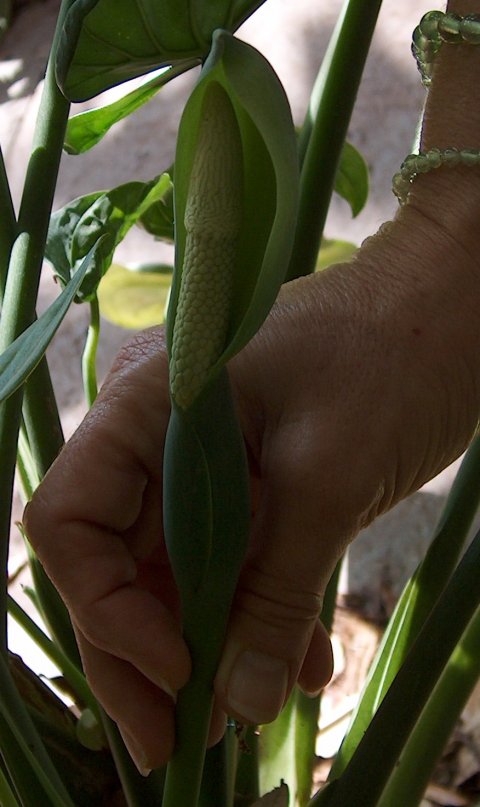 Above see the bloom of A. cucullata. This morphology is very similar to that of blooms on A. odora.