Alocasia "Royal Sarawak" (Alocasia reginae 'Miri'
x Alocasia sarawakensis)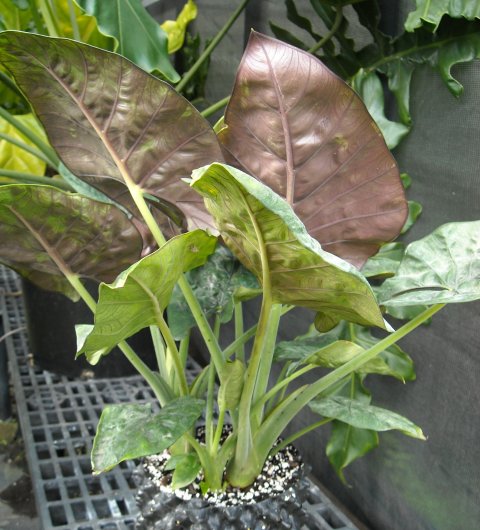 The plant shown above is one of two seedlings that resulted from crossing Alocasia reginae 'Miri' and Alocasia sarawakensis. This cross falls in the category of a "Hail Mary" effort, where the probabilty of success seemed slim, and the fact that only two seeds were produced shows that this was an improbable combination.
Even though the cross did work and the progeny lasted long enough to reach blooming maturity, they have proved to be as challenging to grow as the parent Alocasia reginae 'Miri'. If the opportunity to cross Miri with A. odora ever presents itself, I anticipate the progeny being much more durable and easy to grow.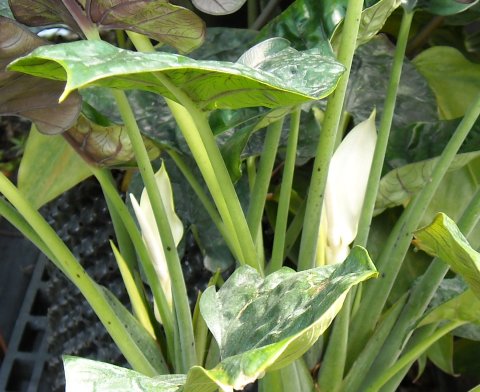 The picture above shows a close-up view of the blooms produced by Royal Sarawak.