More of What We Hope For!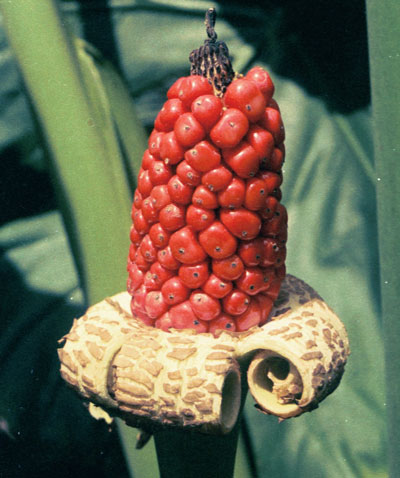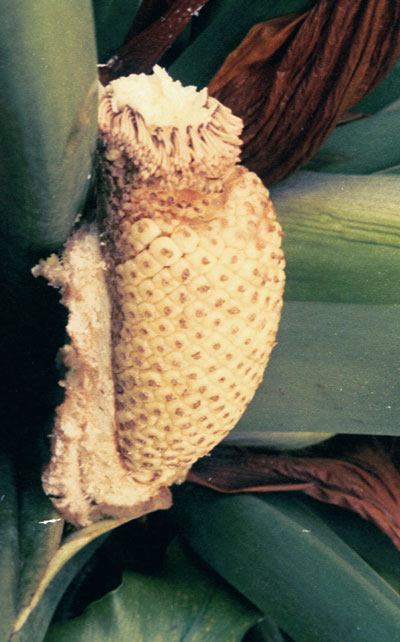 The top picture shows a full berry cluster set on the Alocasia odora, while the bottom picture illustrates a full berry cluster on a Philodendron selloum.
Both of these pictures represent the results of crosses done back in the 1980s.
To return to the first two pictures, click here.