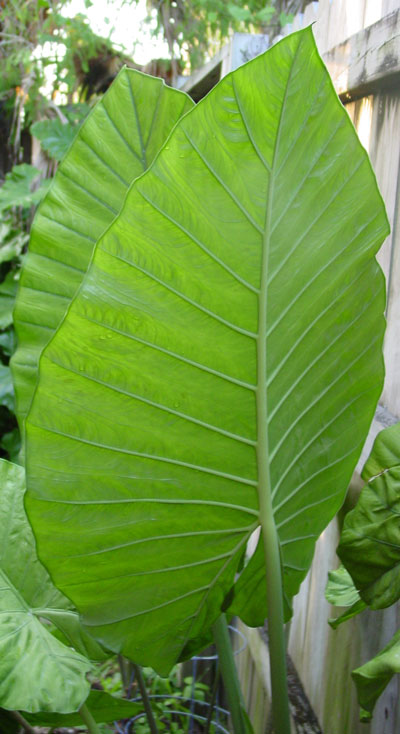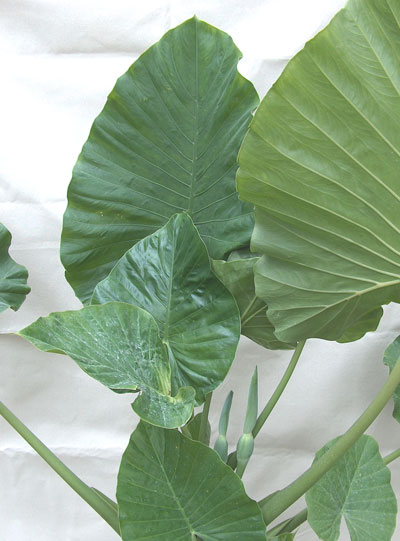 Alocasia "Corrugate Shield"
The plant illustrated is one selection from this cross between Alocasia odora and Alocasia alba (also known as crassifolia). The plants are quite vigorous, though intermediate in size between the mature sizes of the two parents.
We observed significant variation in the leaf shapes, some showing a leaf shape more like A. odora, and others showing a shape much more like A. alba. The coloration and inflorescence morphology, likewise, vary between seedling selections.