More Caladium hybrids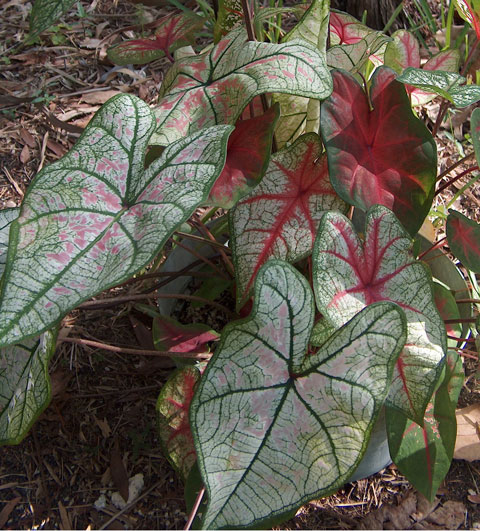 Some of the plants shown look similar to others already on the market, while the ones with light pink and lavender are not like the named varieties we've seen being sold.
The above picture shows some plants that have leaves where the colored portions are translucent, making them a little like stained glass. The large leaf with a lot of pink coloration is one in particular that is special in this way.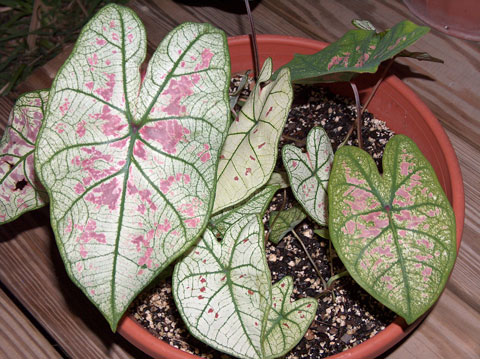 We like 'em, and we hope you do too!
Revisit Caladium hybrids at Aroidia - Page 1!