Alocasia x Sinuate Mac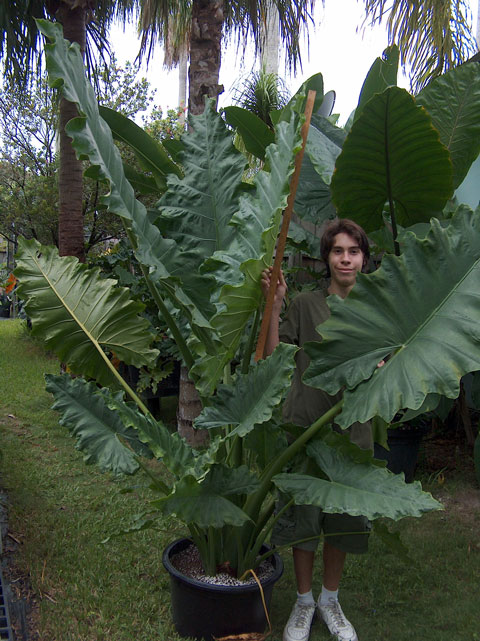 This hybrid Alocasia is the only surviving seedling of a cross between Alocasia macrorrhizos "Big Mac" and Alocasia sinuata. This particular specimen came out with no coloration in the petioles, while the parent A. sinuata had brownish coloration. The shorter petioles and stocky growth of this plant makes it more desirable than some selections of the Alocasia x portora, and in addition, this plant is likely to grow larger than the Portora.
The leaf margins have less of a prominent sinuate character than the A. sinuata. This plant produces abundant offsets and has proven to be fertile, so further work with it is in progress at this time.