Alocasia x nyctedora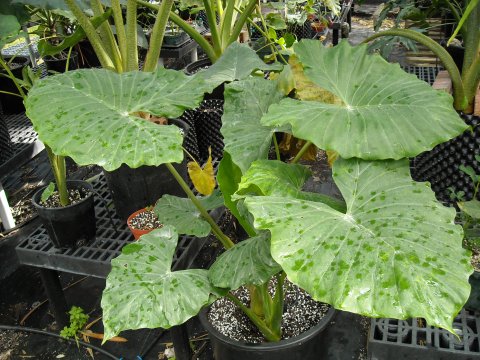 The above picture is one example of the progeny obtained from our cross of Alocasia odora and Alocasia nycteris (formerly A. advincula). A. nycteris is known commonly as the "batwing Alocasia". So far we have not completed any F2 work with this plant, but it does hold promise for future hybridization.
Another cross we succeeded in accomplishing was Alocasia macrorrhizos 'Borneo Giant' crossed with Alocasia nycteris.