Alocasia x "Brisbane Tigress"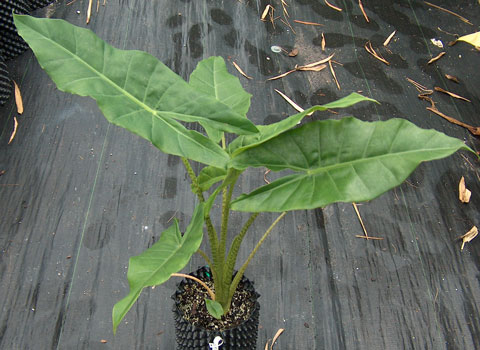 The picture above shows a specimen that is still young, but large enough to display the overall morphology resulting from this cross. Much of the look of the A. tigrina superba has been retained in this hybrid, while the mottling or striping on the petioles has been muted. This plant has, so far, been more durable and able to hold up under conditions that tend to lead to the demise of the A. tigrina superba.
Considering the size to which we have grown the A. brisbanensis, and the largest specimens we have seen of the A. tigrina superba, we are excited to see how large this plant will grow ultimately. Presently, we have three seedlings from the cross and plan on F2 work with these plants.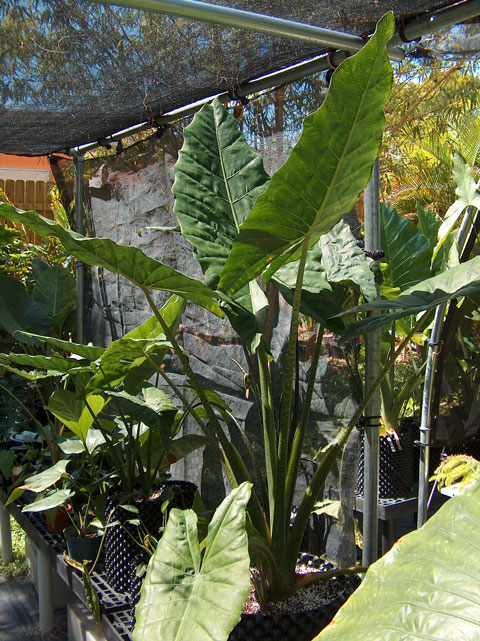 The picture above shows how the plant looked in April 2007, a much more mature size. This is turning out to be a more handsome plant as it grows, and it has not yet reached blooming maturity yet. F2 work is still in the future.