Alocasia macrorrhizos 'Borneo Giant x
Alocasia zebrina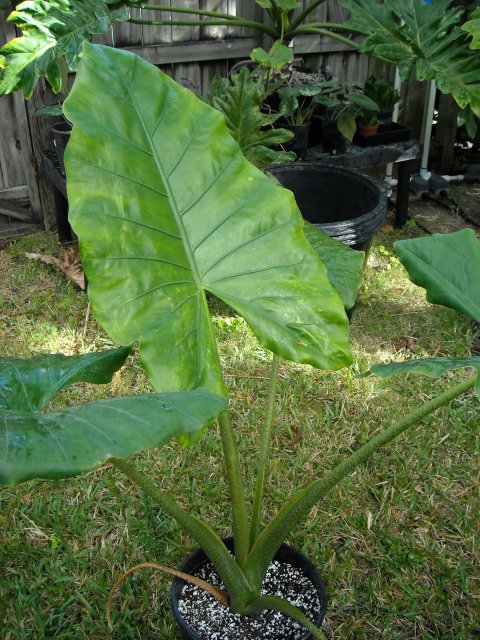 Alocasia 'Giant Zebra' is yet another 2007 Alocasia hybrid success and the only successful hybridization we did in 2007 using Alocasia zebrina as the pollen parent. So far, seedlings of this hybrid are showing the characteristic wide and smooth arrowhead leaf shape and petiole mottling.
These plants are not full grown, but the distinctive leaf shape and heavier leaf substance is evident in the photo. The seedlings are fairly uniform in their appearance as very similar to Alocasia zebrina even though Alocasia macrorrhizos 'Borneo Giant' was the ovule parent and thus, the seed was set on that plant.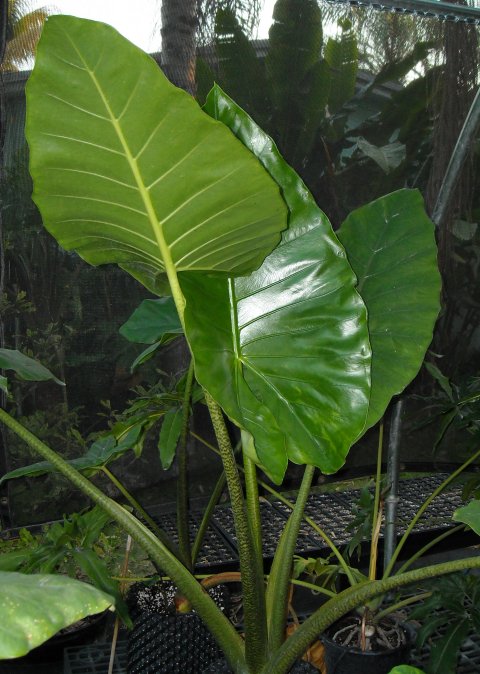 Above is an example of a more matured specimen of this hybrid. Since this picture was taken, these plants have grown significantly, attaining sizes much larger than typical A. zebrina plants.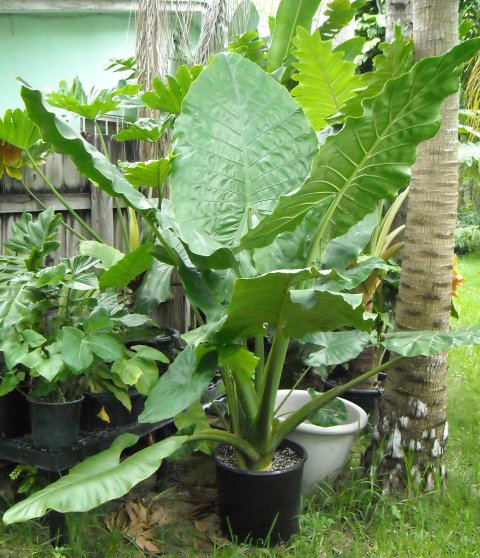 Finally, above is a shot of a much larger specimen from this cross, growing in a 10 gallon pot. The petiole mottling is significantly muted in this selection, but the leaves retain the heavy texture typical of A. zebrina plus the large size typical of A. macrorrhizos 'Borneo Giant'